Welcome to the website of  World War 2 and Ireland History Talks and Interactive Exhibitions which provides a unique and valuable resource for students and teachers of primary, secondary and third level history in your school or college and also for the corporate sector looking for a presentation and exhibition with a difference.  Our educational presentations are carefully prepared to suit particular student age levels and are also ideal for enthusiasts of World War 2 history everywhere. Uniquely, a great many of our authentic wartime display items and artifacts are circulated among those in attendance during the course of our talks – a truly 'touching history' experience.
Host Joe McCabe has a unique insight into his subject as he is one of the few Irish people who participates annually in historic commemorative parachute jumps in period uniform from iconic C47 Dakota aircraft onto historic battlefield drop zones in Normandy, France, in Holland and elsewhere in Europe. He has also visited many of the battlefields of that conflict and interviewed at length, over many decades, many veterans on all sides who took part in the battles of World War Two.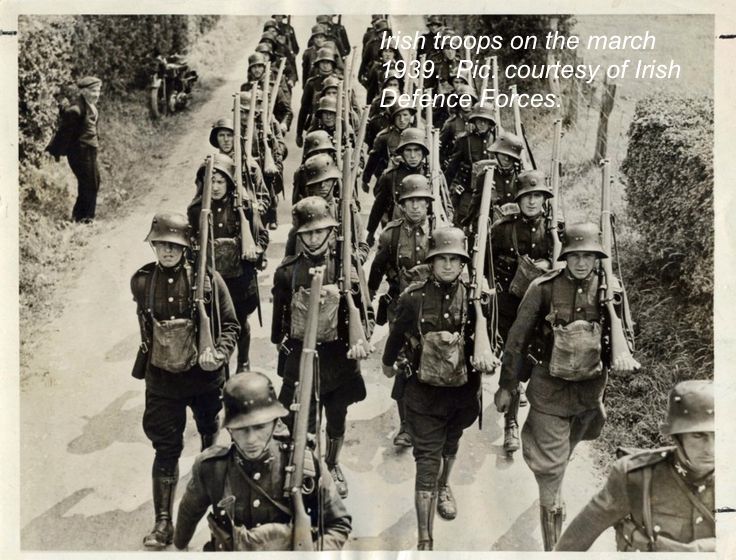 Joe's hugely interesting, interactive and hands-on presentations centre initially on 'The Emergency' as it was called at home in neutral Ireland and also includes fascinating and virtually unknown stories of Irish involvement on the fringes of the Second World War despite Irish neutrality. 
Our World War 2 History presentations also incorporate accounts of Irish individuals who were personally involved in World War Two  as soldiers, sailors, airmen and civilians as well as focusing on everyday items we use today that were invented  for military purposes during World War Two – many of which may surprise you.  Presentations also take a detailed look at uniforms, equipment, publications and battlefield artifacts from that era. These educational presentations are a 'must see' educational experience for students, teachers and enthusiasts alike and greatly enrich the overall learning experience.